TasWater
TasWater is a geographically dispersed, state-wide organisation that needed to reduce the need to its highest risk activity – travel – and to also make it easier for its people to collaborate and communicate.
Taleka provided user-centred methodology to maximise adoption of Cisco Webex technology.
Read the full case study here.
Department of Education and Training Victoria
Cisco supports the Victorian Government's commitment to the Education State in delivering a quality virtual learning experiences for students enabled by Cisco Webex.
Activ Foundation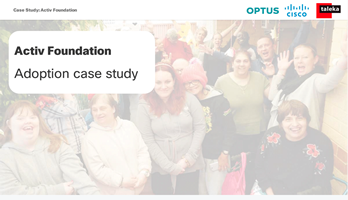 Activ Foundation recognised a need to respond to the changing workplace, and make sure that staff and customers' needs and expectations are being met. One of those initiatives was to introduce Webex Teams to facilitate fast and easy communication, wherever employees happen to be.
Read the full case study here.
Sotheby's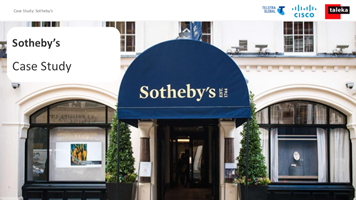 Sotheby's staff had not used a soft phone before and its introduction was to enable new work practices to improve internal and external communication. Telstra called upon Taleka to provide an end user adoption program for Sotheby's staff to help them fully understand the benefits that Jabber would bring.
Read the full case study here.
Deutsche Bahn
Taleka was initially engaged to carry out training by Deutsche Bahn's technology partner BT Stemmer. During the initial engagement it became clear that Deutsche Bahn's staff would benefit from a user centric adoption program on how they used the services to change company culture, as well as the how to training.
Read the full case study here.
George Watson's College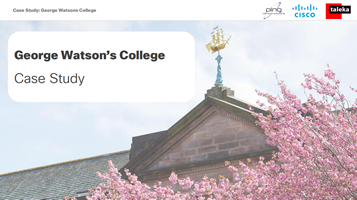 The school identified the need to make major changes in its infrastructure and selected Cisco because of the technology benefits and the ability to integrate with existing systems. The desire for far better communication and creating a trusted process was at the heart of the project.
Read the full case study here.